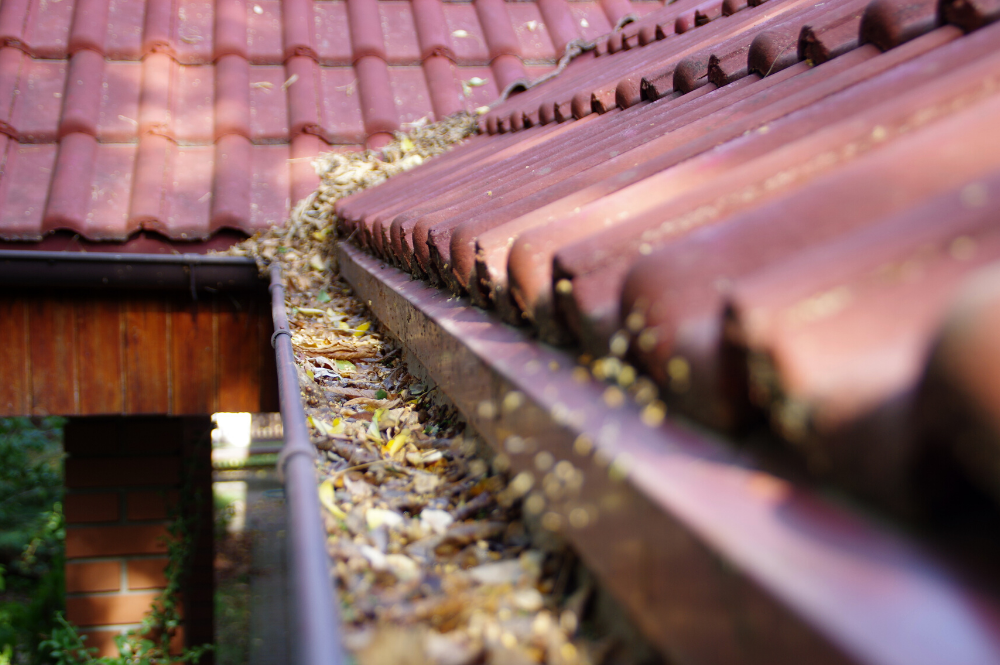 Keep Watch for These Common Types of Spring Home Damage in Wisconsin
There are so many things to love about spring: longer days, warmer weather, and beautiful blooms, to name a few.
But while spring might be more pleasant than Wisconsin's harsh winters, it does bring its own set of challenges, particularly for homeowners navigating the sudden change in weather.
Below, you'll find a few common types of spring home damage in Wisconsin. If you keep watch for these — and know what to do if they happen — you'll sail through spring and into summer with your home safe and secure.
Water damage caused by clogged gutters and downspouts
Melting snow and spring showers put extra strain on your home's gutters and downspouts. And if they're clogged — backed up with leaves, sticks, and other debris — they can't effectively siphon water away from your roof.
Stagnant water can cause your gutters and downspouts to rust and break, but even more worrisome — it can eventually lead to significant home damage. Water that can't flow freely through the gutter can overflow, seeping into your roof and creating leaks where the ceiling meets the wall. It can also collect at your home's foundation and flow into your basement.
To prevent a clog, make sure to clean your gutters and downspouts early in the spring. And if water damage has already happened, quickly reach out to a professional that specializes in water damage restoration to fix the issue before it becomes a bigger problem.
Water damage caused by spring storms
"In like a lion, out like a lamb" is an old saying to describe the month of March, but we think it applies to all of spring in Wisconsin. Early spring is prone to winter's residual hold in the form of snowstorms, which eventually give way to rainstorms. And while slightly less troublesome, heavy rain brings a different set of concerns.
In a one-inch rain, 1,250 gallons of water fall on a roof of a 2,000-square-foot-house. And without proper grading, gutters, and downspouts, this water could quickly seep into the basement. While new construction is typically designed to avoid home moisture issues and flooding, many older homes don't benefit from the same types of modern systems.
Be wary of heavy rain and keep an eye out for water issues — especially if you live in an older home. And if you experience damage caused by spring showers, don't hesitate to reach out to the experts at Revive to quickly mitigate the issue.
Structural damage caused by spring storms
Water damage isn't the only negative side effect of spring storms; they can also wreak havoc on your home's roof, siding, and windows. Cracks, chips, dings, and dents are common byproducts of a ferocious Wisconsin storm, and if not properly addressed, they can lead to more significant structural issues.
There are steps you can take to protect your home from storms, but if your home has already been damaged, we provide roof repair and replacement, and can also restore your home's siding, windows, and more.
Mold damage caused by moisture & humidity
As Wisconsin thaws, the risk of mold growth in homes increases. Moisture is the main trigger of mold, and it can stem from a number of sources, including interior flooding and water damage, or even just excess condensation and humidity.
To prevent mold, make sure susceptible areas in your home — your kitchen and bathrooms, for example — are well ventilated. You'll know you have a problem when you see or smell the mold, as it often produces a strong, musty odor.
It's important to address the mold before it becomes a bigger issue. Not only is it unsightly, it could cause health issues for you and your family. We're experts in mold damage remediation and would be happy to help.
Revive Restoration is here to help
Spring is an exciting time, especially in Wisconsin. And while spring brings its own set of challenges for homeowners, with proper prevention and a plan in place should any damage occur, you'll be able to enjoy the warmer weather without worry. If you have questions about preventing or resolving spring damage, don't hesitate to reach out.

Newsletter Coming Soon!
Receive regular updates on tips and tricks to keep your house or office building in tip-top shape.