As an essential business, Revive Restoration is here for you no matter what
Being a local business, we take the word "community" very seriously. We want to make sure we do our part in slowing the spread of coronavirus (COVID-19) when we enter your homes/businesses for restoration work. Being transparent with our clients is a top priority, so below you will find ways we are extra diligent in our efforts during this time and throughout the entire year.
Prior to arriving:
We have transitioned most of our team to work remotely from home
Sick employees are required to stay home
Our technicians are trained on infectious controls and have been through COVID-19 Safety Training
We'll be asking the following screening questions prior to arriving on site. If you answer "Yes" to any of these questions, we'll need to push out service by 14+ days.
In the last 14 days, have you or anyone in your home been diagnosed with COVID-19?
In the last 14 days, have you or anyone at your home been in the same indoor environment (e.g. a classroom, hospital waiting room, etc.) as a person with laboratory-confirmed COVID-19?
In the last 14 days, have you or anyone at your home been in the same indoor environment (e.g. a classroom, hospital waiting room, etc.) as a person who shows signs or symptoms of COVID-19?
Have you or anyone in your home been out of the country or state within the last 14 days?
Once we arrive on site:
We will always distance ourselves 6ft from customers
Our team members at appropriate times will be wearing masks
We will greet on site, however shaking hands is not an option
We will be practicing safe cough/sneeze etiquette and hand hygiene
We will wear nitrile gloves when appropriate during the workday
We will utilize our online paperless signature system. We will not hand phones or iPads to customers
We will be washing hands with warm soap and water and using hand sanitizer to keep germs away throughout our day
All vehicles, equipment, and tools will be cleaned daily with EPA-approved COVID-19 cleaners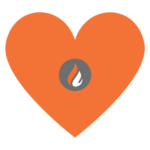 Nominate a Hometown Hero!
Our community is so lucky to have amazing heroes on the front lines every day. The commitment that these individuals are putting forth day by day is honorable, admirable, and heroic. They come from a wide range of industries* and we all know someone in our lives (if not more) that are on the front lines. Revive Restoration, Inc. wants do our part to say "Thank You" by recognizing some of Wisconsin's Hometown Heroes, and we want to hear about them from you! Please fill out the form below to nominate a friend, family member, or loved one that you want to recognize. Over the next few months, we will feature these randomly selected individuals on our social media channels to show our token of appreciation. Also, we will make a donation on behalf of them to a charitable organization of their choosing. Let's all say "Thank You" together.
*Front line & essential industries include, but are not limited to: healthcare, public health, law enforcement, public safety, first responders, food & agriculture, logistics & transportation, food retailers (grocers), pharmacy, energy, utilities, telecommunications, electric, engineers, maintenance, restoration, manufacturing, public works, communications, information technology (IT), postal & shipping, waste management, technicians, government, banking, defense, and military

Non-Emergency
Fill out our form and we will reply
within four business hours.
Emergency
Call 608.222.9222 to address your issue right away. If our phone lines are experiencing high volume, our form is a great way to get ahold of us. We monitor it 24/7 and will get back to you ASAP!
"*" indicates required fields