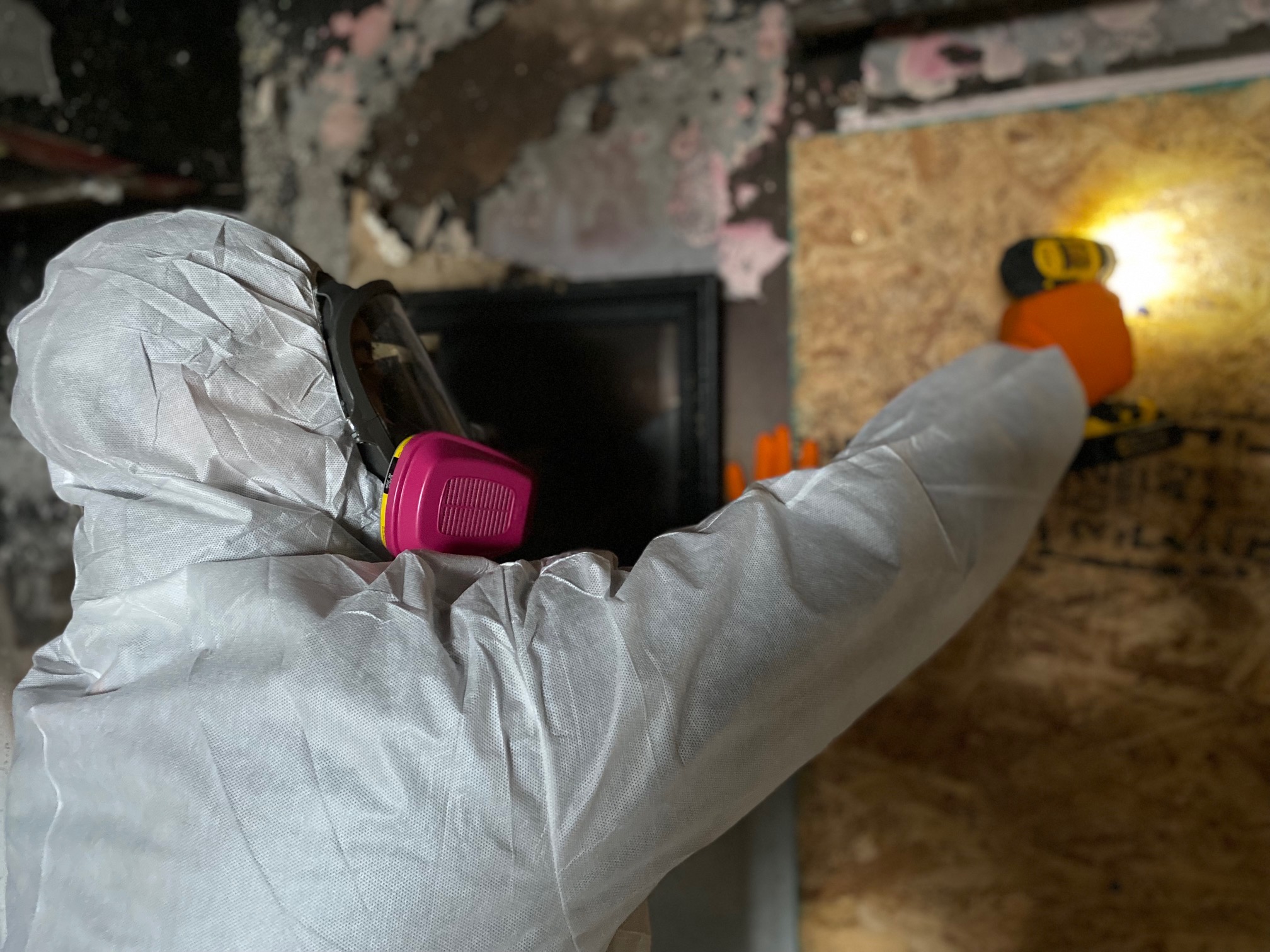 How to Repair Fire Damage to Your Home
If you've been through a home fire, you know the nightmare. House fires affect nearly 530,000 homeowners every year, according to the National Fire Protection Association.
Once the blaze has been extinguished and everyone's safety is accounted for, what comes next? How long does it take to repair fire damage? And where should you start?
Address structural concerns first.
After calling your insurance provider and securing the property, it's important to start with any structural damages to ensure that your home is safe. You'll want to walk through your property with a professional structural engineer for this step to properly identify the extent of the damage. A structural engineer will be looking for some of the following common fire damage issues:
Damaged floor joists and support beams

Cracks in load-bearing and foundation walls

Downed power lines and broken gas lines

Sagging ceilings and floors
Fire damage is unique in that putting out the fire — the primary source of damage — often results in further ruin from water. A structural assessment of your home following a blaze will help you identify all of the damage that needs to be addressed through repairs or replacement.
Check your home systems for issues.
The last thing anyone wants after a fire is a secondary electrical fire. Be sure to have a licensed electrician perform a full inspection and replace any damaged or melted wiring.
Damage to your plumbing can cause similar problems; leaking water from a fire-damaged pipe can corrode the wiring inside your walls, creating a new fire hazard. It's a good idea to have a plumber inspect your pipes while your walls are open for repair.
Address smoke damage from the fire.
Smoke damage might seem fairly benign after addressing structural concerns caused by fire and water, but if left unchecked, lingering smoke can permeate your home and wreak havoc on your surfaces and furnishings.
There are four common types of smoke damage that result from a fire — and each type requires a different restoration process. Dry smoke is relatively easy to clean, while other types of smoke may require special equipment, even full replacement of surfaces. 
Not all smoke damage is immediately visible, especially to the untrained eye. It's important to contact a professional for smoke remediation to prevent further damage and eradicate the pervasive smell.
Always prioritize your safety.
Fires can continue to be hazardous to your health, even after the blaze has been extinguished. The toxic chemicals that comprise smoke — some of which are carcinogenic — can permeate the surfaces in your home. You may also encounter mold growth or abrasive soot residue. When entering a property that has been damaged by fire, it's imperative to take safety precautions, including wearing a dust mask, rubber gloves, and protective clothing. 
Because of the health concerns, you likely will not be able to stay in your home during repairs unless the affected areas can be contained. A restoration expert will work with you to assess the damage and chart the best course of action.
Revive Restoration can help you repair damage by fire.
You don't have to do it alone. At Revive Restoration, we've helped many homeowners in the Madison community recover from home fires through fire damage restoration. Whether your property is in need of cleaning, surface replacement, or structural damage repairs, you can count on us to do things right the first time — you have enough on your plate.
If you're in need of fire damage repair, reach out to us for an estimate and projected restoration timeline. We provide the care and the technical expertise to bring your property back to life.

Newsletter Coming Soon!
Receive regular updates on tips and tricks to keep your house or office building in tip-top shape.