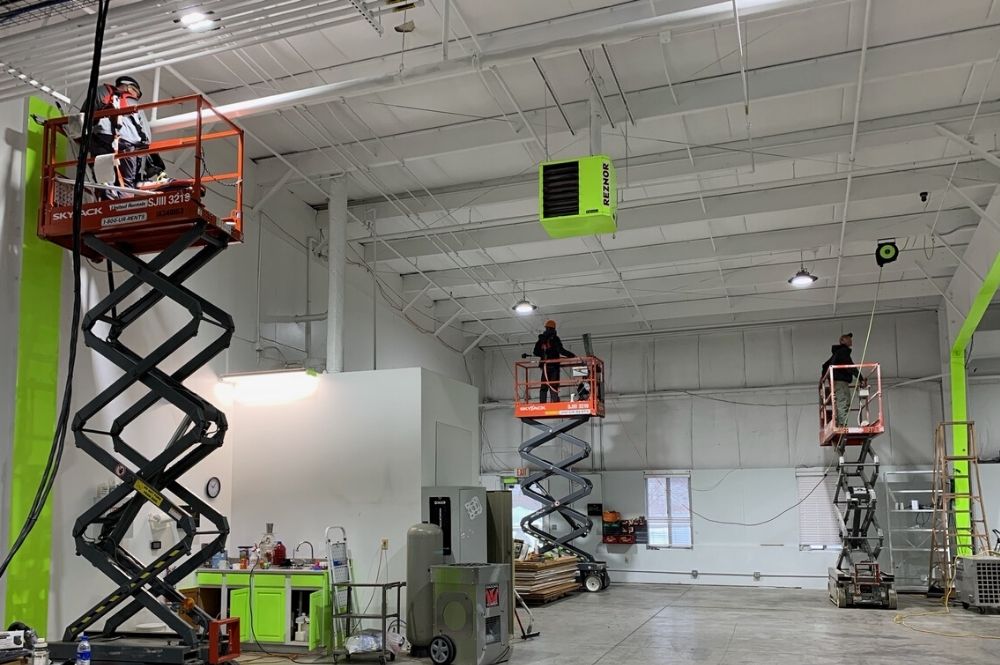 What Are the True Risks of Business Damage — and How Can You Protect Your Company?
No one wants to think about the possibility of severe business damage, but it's important to know what we're up against. Many variables are out of our control in a climate as tumultuous as the Midwest.
We're here to help you prepare without feeling overwhelmed. Take a look at the most common types of business damage — and learn how to keep your company safe.
Water damage and flooding
Water damage accounts for nearly half of all insurance claims.
We typically see water damage caused by heavy rains and spring thaws, but internal building problems such as frozen or burst pipes can also wreak havoc on your business.
When left untreated, water damage can:
Floods are particularly damaging — and many out-of-the-box insurance policies don't provide flood coverage on their own. We recommend getting in touch with your agent to discuss your options! You can typically add flood protection in set increments for a small monthly price.
Hail damage
Hail-related insurance losses average between $8 billion and $14 billion a year.
We usually think about hail being a problem in the colder months — but believe it or not, the damaging storms can still strike during Wisconsin summers. In a matter of minutes, hail can:
Shatter your building's windows
Crack and weaken your roof's shingles
Create aesthetic problems
And more
Thankfully, hail protection is generally included in most traditional insurance policies. This might be because every state except Alaska and Hawaii regularly experiences hailstorms each year! With that said, it's still a good idea to confirm your coverage with your agent just to make sure.
Wind-related damage
When severe storms strike, strong winds can cause just as much damage (if not more) than heavy rains and flooding.
Wind is particularly dangerous because of its domino effect. Gusts by themselves can quickly tear off shingles and siding — and the debris they send flying can further harm your business's windows, roof, and other property.
Wind damage is generally included in most insurance policies. There are sometimes exceptions for fallen trees and branches, though, so it's a good idea to evaluate your unique risks with your agent.
"Unseen" damage
One of the greatest risks of business damage in the Midwest is from problems that you can't see right away.
With our time at work usually spent focusing on the tasks at hand, it's easy to miss subtle signs of things like water leaks, mold growth, and the start of structural problems.
Most insurance policies have limitations to the damage they'll cover if they believe it was caused by owner negligence. This means it's absolutely vital to conduct routine inspections of your property!
If you have any questions about what might cause your insurance provider to decline all or part of a claim you make, get in touch with them! They should be happy to outline their policies and help you plan ahead.
Revive is here for you
When damage does strike, the most important thing you can do is take care of it quickly before it has a chance to get any worse.
That's where Revive Restoration comes in. With the best response time in the local industry, we can get to your business in just minutes — and stay there until the job is complete.
Contact us today with any questions you have!

Newsletter Coming Soon!
Receive regular updates on tips and tricks to keep your house or office building in tip-top shape.