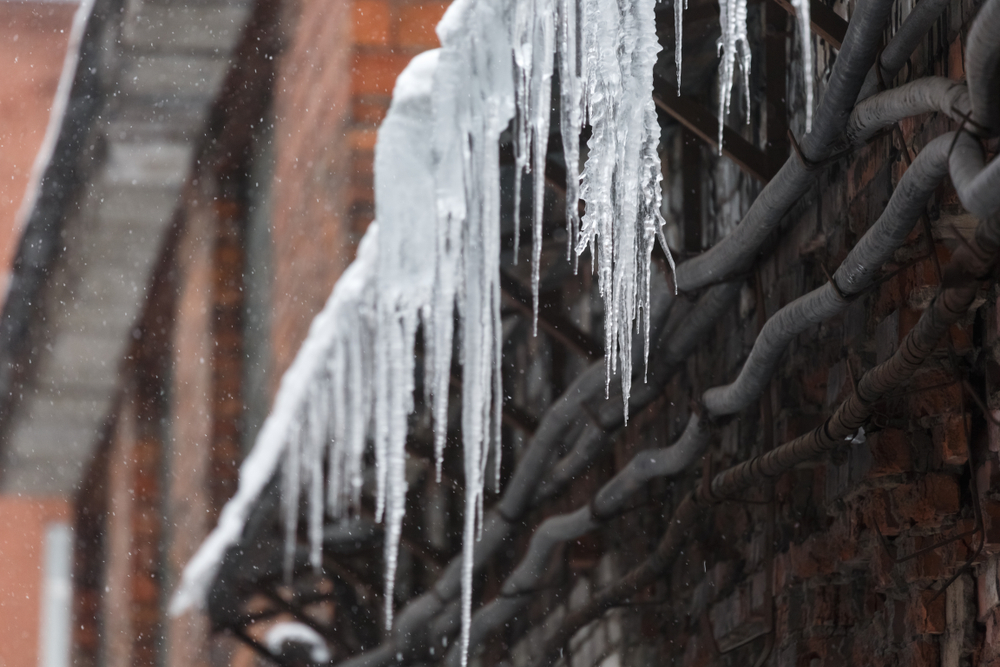 6 Seasonal Preparation Tips You Didn't Know Your Business Needed
The popular HBO series Game of Thrones might be over, but its infamous catchphrase rings true this season: winter is coming. Outside of decorating for the holidays (which has been shown to boost employee morale), here are six tips to prepare your business for the winter season.
Make sure your insulation is in top shape to prevent frozen pipes
We see a lot of frozen pipes during Midwest winters. When water freezes inside your plumbing, it expands and can cause both plastic and metal pipes to burst open. This might not be a noticeable problem at first… until the ice melts and you find yourself with a leak leading to significant water damage.
The best way to prevent frozen pipes is to make sure all of your business's plumbing runs through well-insulated areas. If you're worried about a specific room or under-the-sink cabinet retaining enough heat on cold days, consider keeping adjacent doors open so warm air can flow through. As a rule of thumb, all of your pipes should be kept above 50 degrees Fahrenheit. This might mean you need to keep your business's heat on even when employees are out of the office for the holidays.
Inspect your HVAC system
Fall is the perfect time to inspect your business's heating, ventilating, and air conditioning system. Great insulation can only do so much if your heat stops working in the first place! It's a good idea to have a professional come in to change your system's filter and perform minor repairs — and if it's been a while since you had your ducts and vents cleaned, now's the time.
When you make sure your insulation and HVAC system are ready to handle the coming winter, your employees will enjoy a steadier temperature and maintain their productivity without having to bundle up in winter jackets at their desks.
Check your smoke and carbon monoxide detector batteries
Make sure your business is using battery-powered smoke and carbon monoxide detectors in case you experience a winter storm power outage. The U.S. Fire Administration recommends that you change your smoke alarm batteries at least once a year. If the 12-month mark is approaching, it's a good idea to get the switch out of the way now.
Assess your business's building structure and outdoor areas
Winter's heavy snow and cold temperatures put buildings at an increased risk of structural stress and damage. Make sure your business's roof, siding, and foundation are all ready to withstand the coming season by examining them closely for cracks and wear, and consider hiring a professional to confirm their condition. Caution never hurts when sleet, hail, and high winds are involved!
In addition, evaluate your business's parking lot. Is the pavement even? Are there cracks or dips where water could accumulate and turn into dangerous ice? If you find any problems, fix them before the first snowfall hits instead of waiting until a slip and fall injury has already happened.
Prepare for the worst, especially in the midwest
Prepare for the worst and hope for the best. Sometimes that's all we can do, especially when winter in Wisconsin is so unpredictable. Even if you've double-checked your building's insulation and determined that your parking lot can handle a sleet storm, you should make sure to have an emergency contingency plan.
Consider in advance whether or not employees might have the opportunity to work from home if a particularly bad storm hits your area, and put together a few emergency preparedness kits to keep in your office. In the best-case scenario, you'll never need to use these plans — but if the worst-case does arise, you'll be happy you thought ahead.
If anything does go wrong this winter despite your best efforts, don't worry: we're here for you 24/7. Give us a call or fill out our online form at any time to have a professional restoration crew at your business in no time.

Join our Newsletter
Receive regular updates on tips and tricks to keep your house or office building in tip-top shape.