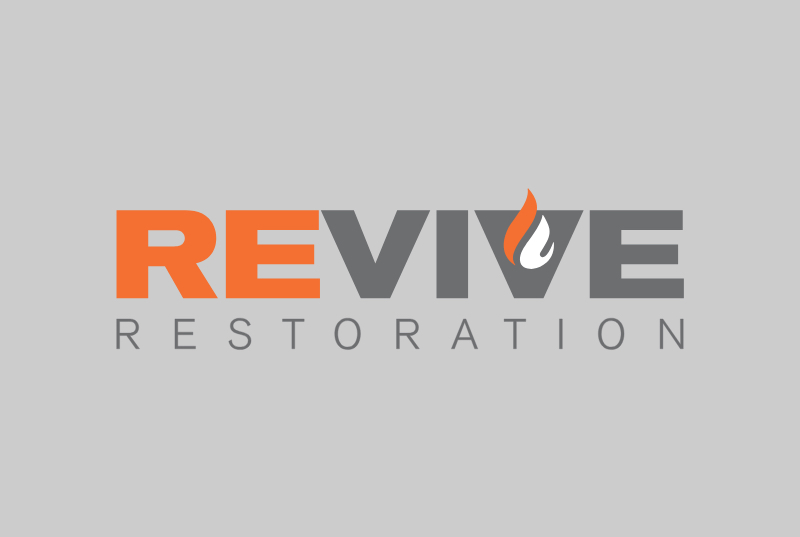 Aquire Restoration's New Look: Revive Restoration
Aquire Restoration of Madison is proud to unveil our rebranded identity as Revive Restoration. Our new name, logo, and color scheme better reflect who we are: focused professionals committed to bringing your space back to life after a disaster.
We're the same great company that has been trusted by the Madison area for years, and now we're working even harder to serve more people with more services. When something goes wrong, we're here to handle the problem from start to finish. Whether it's reversing storm damage to an expansive commercial building or performing a simple duct cleaning to a beloved home, we've got it covered.
Our rebrand began by thinking about the work we do and what it means to our clients. We wanted something that encapsulated the broad range of our skills and experiences. When an unexpected disaster wreaks havoc on your space, we restore things to normal quickly and efficiently. We revive your home or building — we bring it back to life. And that lets you get back to living yours.
We intentionally chose to use orange in our redesigned materials. This bright color is a mixture of the energy associated with red (our tireless commitment to getting your work done) and the happiness of yellow (the joy of restoring a building to its former glory). Orange is the color of creativity, compassion, and warmth — traits that we work hard to instill in every part of our company.
Our sleek new look works alongside the bright tone, showing how we are all at once professional and energetic. We couldn't be more proud to show you the new and improved face of Revive Restoration! Our responsive team is more excited than ever to help restore your space to normal.

Newsletter Coming Soon!
Receive regular updates on tips and tricks to keep your house or office building in tip-top shape.