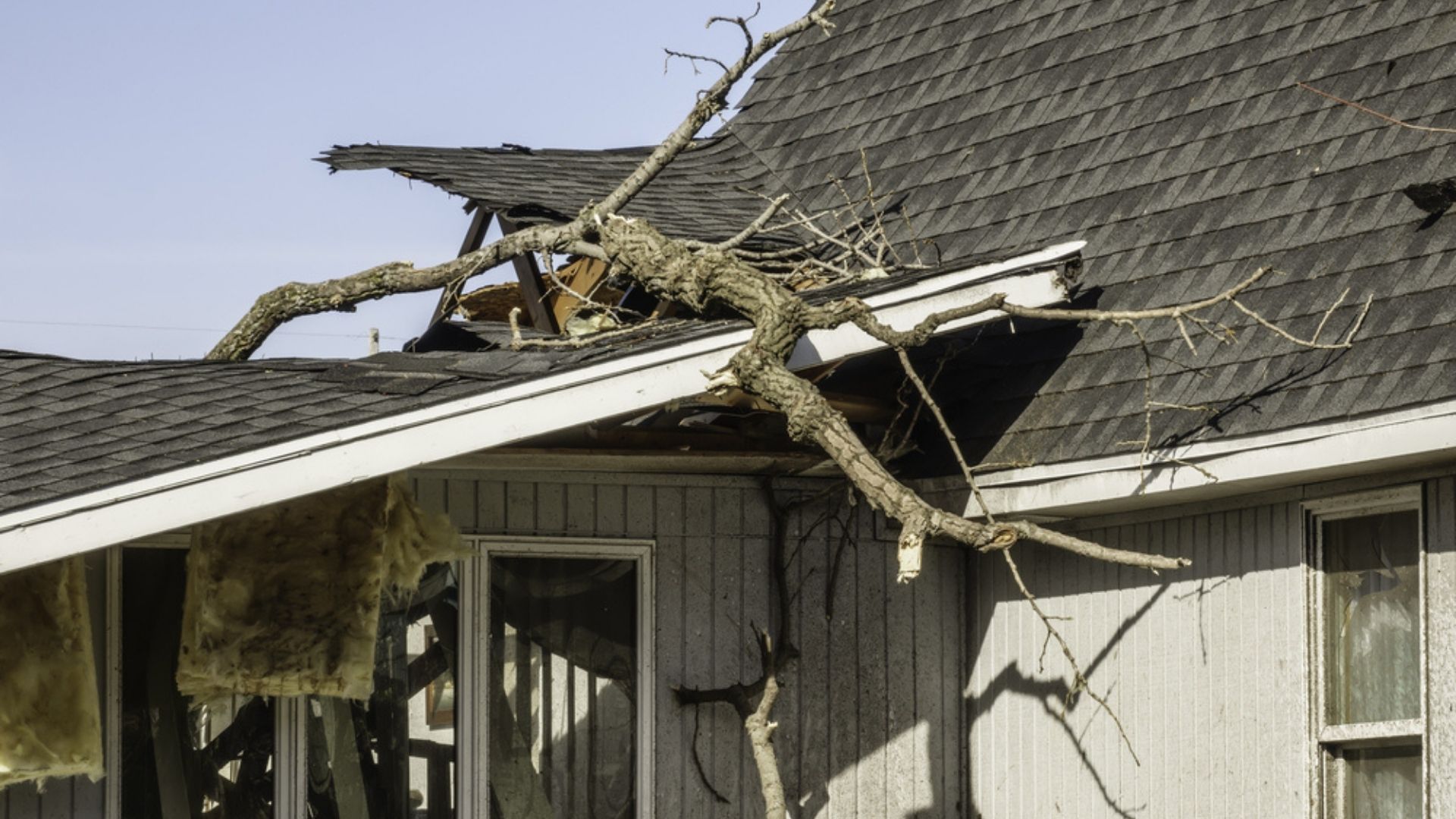 Spooky Midwest Fall Damage Risks — and How to Avoid Them
The Midwest is a generally safe (and incredibly charming) place to live. Our autumns are some of the most beautiful in the country — from perfectly crisp air to breathtaking leaves and plenty of outdoor activities, it's no wonder fall tops the list as many residents' favorite season!
Amidst the natural wonder, though, are also some natural risks. Here are the most common types of damage we see this time of year and ways you can protect your home or business.
1) Flooding from heavy rains
In just a few months, most of the Midwest's precipitation will be snow. During these final weeks of fall, though, a few more strong rainstorms can make their way through the region.
Even just a few inches of water can cost thousands of dollars in damage, particularly if your home or business sits in a low geographical area. The average flood insurance claim is nearly $40,000!
How can you avoid flooding?
Flash floods are nearly impossible to prevent — but planning ahead can make a big difference if disaster does strike. Perhaps most important: Make sure your sump pump is functioning in top condition to prevent water from accumulating in your basement.
2) Mold growth from unbalanced humidity
As the seasons change, it's difficult to keep indoor humidity levels steady — and as a result, mold finds its way into many Midwest homes and businesses.
The biggest reason mold can be a serious problem is that it spreads quickly. Spores can start to grow in as little as 24 hours after water damage, particularly on susceptible surfaces like carpets and drywall.
How can you protect your home or business from mold growth?
Two simple tips will prevent most mold growth:
Keep a humidity gauge on hand. Your indoor humidity level should not exceed 60 percent for an extended period of time.
Always address water damage right away, and keep a close eye on previously affected walls or ceilings.
3) Indoor air pollution from dirty ducts and carpets
As we spend more time sheltering from chilly breezes indoors, our home and business's air quality becomes increasingly important in the fall. According to the EPA, the air inside your home is generally 2-5 times more polluted than the air outside — and poor indoor air quality is the fourth largest environmental threat to Americans!
How can you keep your air clean?
Two big culprits of polluted indoor air are dirty air ducts and carpets. They can house allergens and bacteria that contaminate the air inside your home or business — but thankfully, a simple cleaning can eliminate your risk of long-term problems.
Stay on top of fall maintenance
We've put together some general tips to keep your space safe as we head towards the winter months. Check out our fall maintenance checklist here, and be prepared for all the details the season might throw your way.
Take care of problems quickly
If you notice that something about your home or business doesn't look quite right, get in touch with a professional as soon as possible. Quick response time can be the difference between "no big deal" versus a problem getting even worse — which is particularly important as we head into the more dangerous winter months.
Our team of restoration experts is here for you day and night. Give us a call, and we'll keep your space in top shape!

Newsletter Coming Soon!
Receive regular updates on tips and tricks to keep your house or office building in tip-top shape.