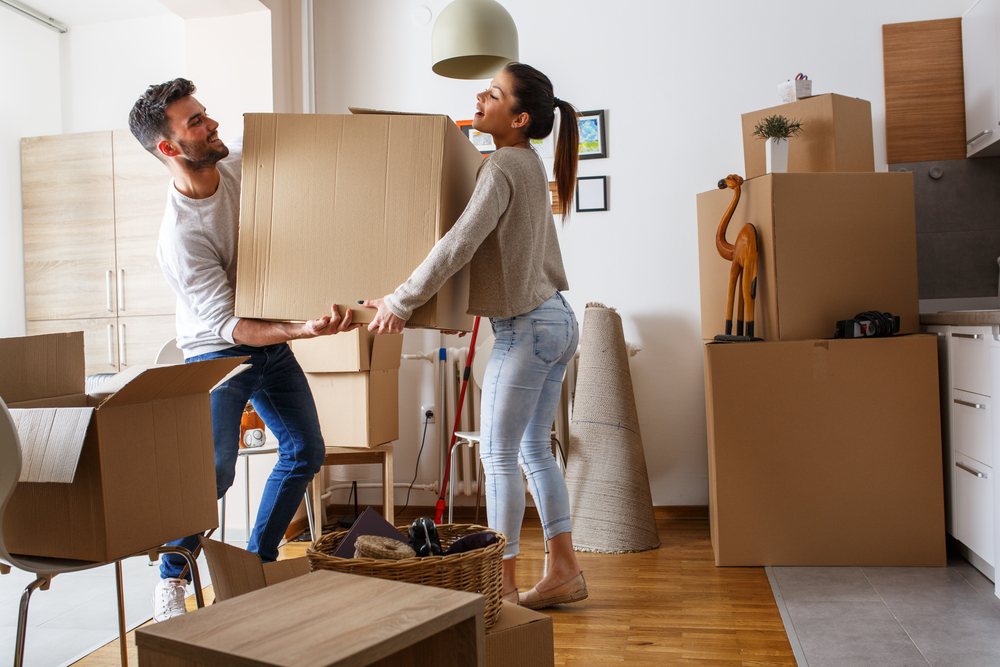 Quick Guide to Owning Your First Midwest Home
Welcome to the world of homeownership!
Purchasing your first home is a big step — and you've done it in a great place. The Midwest is famous for bringing the best of urban and rural life together in family-friendly communities.
This is an exciting time, but it can definitely be a stressful one, too. What are your next steps? Where do you start? Are you prepared?
It's okay to not know everything from the get-go — we're here to help with the basics.
Read on for our quick guide to owning your first Midwest home.
Do a quick once-over
Before you unpack (trust us, we know how excited you are — this will only take a minute), walk through your new home and give it a quick once-over for potential problems. It's much easier to fix insulation or plumbing issues before you're all the way moved in!
Check your new home's insulation
Many older homes allow air to flow in and out, especially around doors and windows. This raises your heating and cooling costs — if you find any leaks, add more insulation or weatherstripping to the problem area.
Make sure your plumbing is in good shape
Catching small leaks before they turn into big problems can save you time, stress, and money. It'll also help prevent harmful mold from accumulating under your cabinets or in your walls!
Mark any existing ceiling or wall cracks with masking tape
This will help you see if any of them are growing over time — settled cracks are no big deal, but shifting cracks can indicate that your home has a structural problem.
Take note of any other problems
Remember those status forms you had to fill out when you moved into a new apartment? It's a good idea to do the same thing with your new home, even if you don't have to turn it into a landlord. This way you'll have a record to know if anything is changing over time or might need to be addressed later on.
Maximize your new home's energy efficiency
In 2020, this is a no brainer. With a few simple tweaks, you can help even an older home become more energy-efficient to save you money and help the planet. Sounds like a win-win to us!
On top of checking your home's insulation, here are a few steps you can take.
Lower your hot water heater temperature to 120 degrees
Almost no one uses water hotter than 120 degrees Fahrenheit. There's no need for your water heater to waste energy keeping the temperature so high!
Make use of ceiling fans in every room possible
Air circulation is an essential part of having an energy-efficient home. In the summer, run your ceiling fans so that they blow down to keep rooms cool — and in the winter, reverse the flow so that air is sucked upwards.
Invest in a programmable thermostat
A programmable thermostat will let you schedule automatic temperature increases and decreases when you're away from your home, significantly saving you energy costs in the long run.
Install LED or CFL light bulbs
LED lights use nearly 90 percent less energy than incandescent light bulbs. At a 70 percent energy reduction, CFL lights aren't quite as efficient as LEDs — but they're still a better choice than incandescents.
Create a home maintenance checklist
Now that you've checked for initial problems and taken steps to save on energy costs, it's a great time to put together a home maintenance checklist to follow regularly.
Include cleaning and repair tasks you want to complete every month, quarter, or year, and keep your checklist in an accessible place (we recommend the front of your refrigerator) so you stay accountable.
Not sure where to start? Take a look at our Midwest fall maintenance checklist and spring cleaning checklist for some seasonal ideas.
Start to think about an emergency damage plan
Emergency damage can be unavoidable — especially in a climate as unpredictable as the Midwest. Thankfully, planning your course of action ahead of time can alleviate stress and make difficult water, fire, and storm damage situations easier to handle if they ever do arise.
Check out our quick rundown on how to create an emergency damage plan for your home or business.
We hope nothing goes wrong in your new home owning adventure — but Revive Restoration is here to help in case something does. Don't hesitate to reach out to us with any questions or concerns you have.
Congratulations on this new life chapter!

Newsletter Coming Soon!
Receive regular updates on tips and tricks to keep your house or office building in tip-top shape.