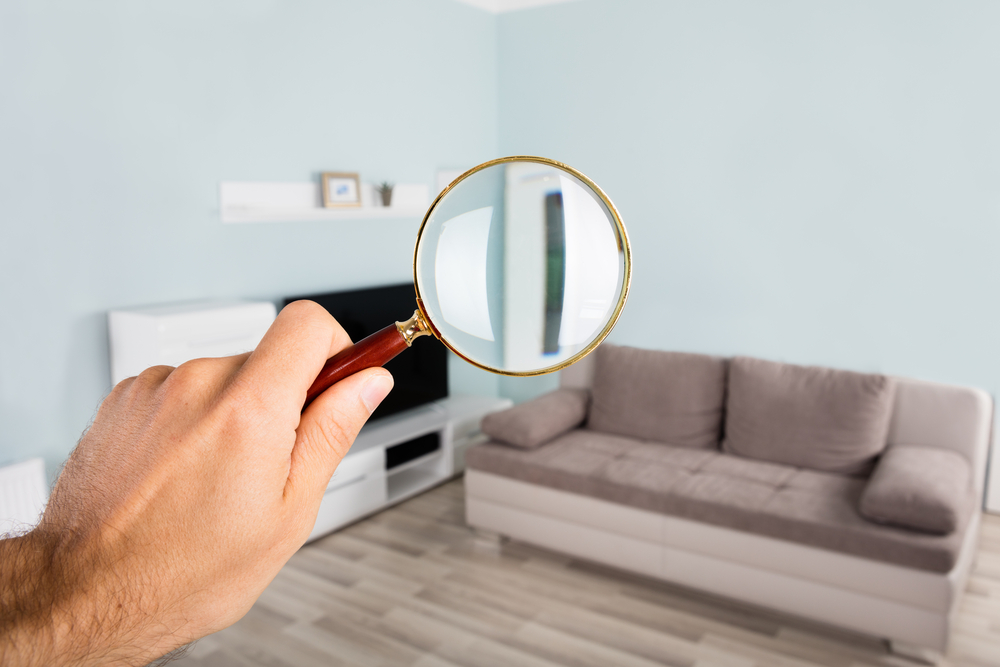 Take Advantage of Time at Home to Conduct Your Own Property Inspection
As the novel coronavirus continues to spread amongst our communities, many Midwest cities are "shut down" to some degree. This means we've spent months largely at home — and there isn't a clear end to our confinement in sight.
One of the perks of social distancing in our homes, though, is the ability to conduct personal inspections for early signs of property damage!
This is good practice year round, but it can become especially difficult when schedules get crazy. Who's thinking about checking cabinets for mold when the kids need to be dropped at practice and you're running late for your PTO meeting?
Here's how you can take advantage of this extra time at home to make sure your space is staying in top shape.
Indoor Home Inspection Checklist
Here's what to check for inside your home.
Plumbing: Run every faucet to assess the water pressure and make sure the drain is working properly. Look for leaks on any exposed pipes, and make sure to check for excess moisture in your kitchen and bathroom cabinets.
Walls and ceiling: Check closely for signs of water damage or growing mold. Discoloration can indicate insulation problems, and large cracks can be one of the first signs of a shifting or otherwise unstable house foundation.
Flooring: Look for water damage or mold here, too. Pay close attention to uneven surfaces or bubbles, too — they can be signs of foundation problems.
Electrical: Turn on and off every light switch, and check that your outlets function properly. Make sure to note any rust or buildup.
Heating and cooling: Run your air conditioner and furnace to ensure they're working properly. Check your AC filter and determine whether or not these appliances need to be cleaned.
Ducts: Take a look at your air ducts to make sure dirt, dust, and other allergens aren't clogging them.
Outdoor Property Inspection Checklist
Once you've gone through your indoor list, take a walk outside and check these common items.
Roofing: Check for broken or missing shingles. These can lead to leaks that cause water damage and mold growth — and they can also weaken your home, making it more susceptible to storm damage.
Gutters: Make sure your gutters are clear of debris so water can drain away properly. Check that the water that comes off of your roof runs away from your home and doesn't pool near your windows.
Siding: Check for any cracks or openings that could allow water, wind, or pests into your home.
Driveway and pavement: Check for cracks or uneven surfaces that could pose a hazard. If you have landscaping, make sure all objects are properly secured so that they don't become flying debris during large storms.
Foundation: Look at your home's foundation for any obvious cracking or flaking.
Trees: Evaluate your trees to make sure they are strong and prepared to withstand Midwest thunderstorms. Trim any branches that are dying, dead, or hanging low over your home's roof and windows.
Contact a professional with any concerns
If you see anything that looks out of the ordinary, get in touch with a professional right away. The sooner you identify and fix small problems, the greater your odds are of preventing them from turning into larger issues!
When in doubt about whether or not something needs to be addressed immediately, give your restoration company a call to ask for their opinion. They can coach you on next steps so you feel confident you're doing the best thing for your home — and your family who lives in it.

Newsletter Coming Soon!
Receive regular updates on tips and tricks to keep your house or office building in tip-top shape.