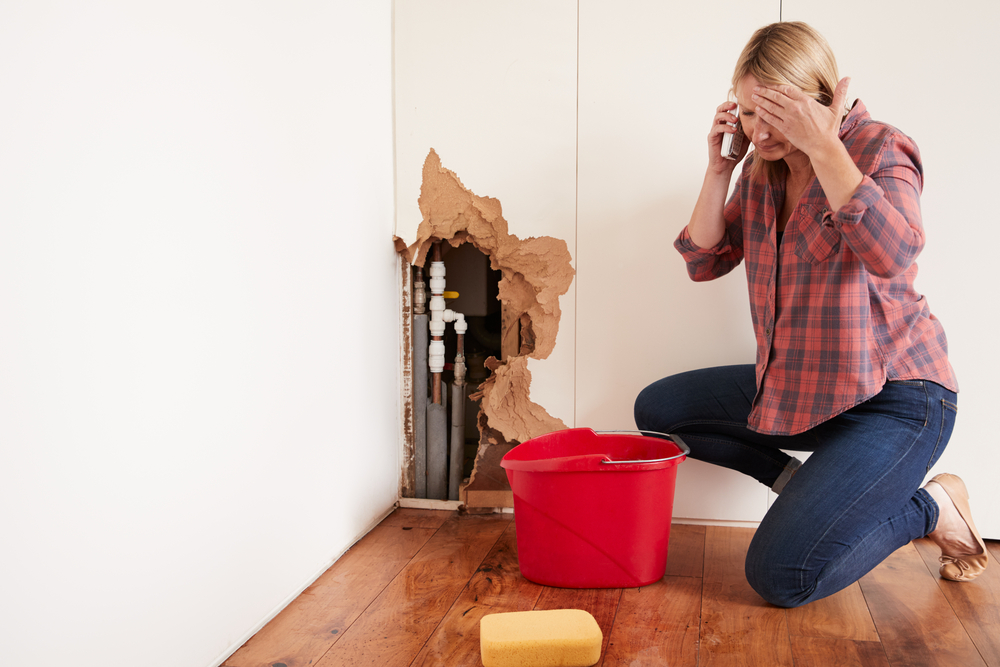 It's Not Your Fault — Home and Business Damage Can Happen Quickly
In today's world of interconnectivity, the pressure is on to be perfect. Whenever something goes wrong in our lives, we tend to blame ourselves — if only we had been more careful, if only we had seen this coming, if only…
While we're big believers in taking responsibility for our actions, we're also here to tell you that water, fire, storm, or other damage in your home or business is not your fault. It happens to the best of us.
Let's take a look at what causes some common types of emergency damage — and how quickly the problems can arise out of nowhere.
Water damage can take place in minutes
Here are some of the biggest causes of water damage to Midwest homes and businesses:
Leaking or burst pipes, especially in the winter
Roof damage or clogged gutters
Household appliance malfunctions
Mother nature: flash floods, heavy rains, and so on
Any of these can happen at almost any time. Within minutes of the water first entering your home or business, its contamination can spread and affect your furniture, drywall, and carpet. On top of surface-level problems, structural damage and mold accumulation can occur within as little as a day after exposure.
There are steps you can take to reduce your water damage risk, but sometimes flukes still happen.
Fires can start without warning
Common causes of home or business fires include:
Cooking equipment
Heating system malfunctions
Faulty wiring
Lightning
Flammable liquids
Many blazes start because a stove or candle is left unattended, even just for a few moments. Once a flame catches, it can spread quickly — fire can engulf your entire home or business in minutes.
Following fire prevention advice and having an emergency plan can help you stay safe, but even the most careful of us can't prepare for everything.
Mold needs as little as 24 hours to grow
Anything that causes water damage can also lead to mold since its potentially harmful spores thrive in damp environments. Unfortunately, mold can be difficult to catch at its onset — the fungus often grows in crevices and corners that might be obscured by furniture, or even inside your walls where it can't be seen at all.
Oftentimes, the first signs of mold that a family or business owner are able to notice are health problems: nasal stuffiness, coughing, sore throats, and minor skin irritation are common.
Midwest storms are unpredictable
Midwest rain, snow, and hail storms don't take it easy on us. They can cause everything from fallen trees and damaged roof shingles to severe flooding — and it's often hard to fully prepare for them.
While the weather forecast is accurate around 80 percent of the time, that still leaves plenty of room for error. Little details, like the exact wind speed, can make a big difference when it comes to flying debris and structural damage.
Don't blame yourself — just get help
As you can see, emergency damage to your home or business can not only be caused by a huge variety of things — it can also happen so quickly you don't have time to react until it's too late.
If something goes wrong, don't blame yourself. Just reach out and get the help you need to make it right again! We've been there ourselves, and we know how tough it is to keep homes and businesses in top shape, especially in a climate as unpredictable as ours in the Midwest.
Whether it's a frozen pipe, a fallen tree, or anything in between, Revive Restoration is here for you 24 hours a day, 7 days a week. No judgment, no shame, and no stress — just the quick results you need to get back to your life.

Newsletter Coming Soon!
Receive regular updates on tips and tricks to keep your house or office building in tip-top shape.